Kyocera demoes future of autonomous driving at Japan's Automotive Engineering Expo
New tech utilizes IoT, ADAS, advanced sensors and imaging solutions to improve driving, displayed in simulators and 3D holograms in both.
30 May 2022
Automotive Components
Corporate
Kyoto/London - KYOCERA Corporation (Hideo Tanimoto, President) is exhibiting at Japan's "Automotive Engineering Exposition 2022 YOKOHAMA" at the PACIFICO Yokohama Conference Center (Yokohama City, Kanagawa) May 25- 27. Kyocera's exhibit (Booth #144) will feature our latest technology innovations contributing to autonomous driving based on the theme "Connecting Communities with Kyocera's Mobility Technology".
A major highlight will be Kyocera's new "Road Vehicle Cooperation System" which contributes to safe autonomous driving by connecting ITS1 roadside systems installed in traffic infrastructure with various devices and sensors installed in the vehicle. At the exhibit, we will demonstrate a driving simulator so visitors can experience the Cooperative Road-Vehicle System in action. This year's expo is a hybrid event with online and in-person attendance possible.
Watch the video for more information: https://www.youtube.com/watch?v=3rELBc_zLBA
Outline of "Automotive Engineering Exposition 2022"

Date

In-person event
Wednesday, May 25, 2022 – Friday, May 27. 10: 00 ~ 18: 00
*Until 17: 00 on Friday May 27 only

Online event
Wednesday, May 25-Tuesday, May 31
*Preview days May 18-24

Venue
Pacific Yokohama (Booth #144)
Website
AUTOMOTIVE ENGINEERING EXPOSITION 2022 (jsae.or.jp)
Main Exhibit Contents (Planned)
Smart V2I2 Roadside Units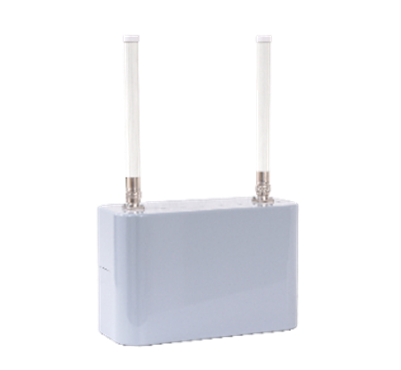 Smart V2I roadside units are designed for installation on utility poles and traffic lights at intersections with poor visibility. This type of device collects information from road infrastructure, such as pedestrian and vehicle locations and traffic light information, and wirelessly communicates the details to vehicles and bicycles. In addition, the Smart V2I roadside units can connect sensors, such as FIR3 cameras and other devices. Blind spot information detected by sensors and other devices is transmitted to the vehicle using the V2I units to alert the driver.
FIR Camera Roadside Sensing System
The FIR camera system detects the speed and location of objects in the driver's path. By imaging the far-infrared radiation these objects emit, FIR camera systems can reveal information the human eye is challenged to detect – especially objects obscured by darkness, rain, fog, or distance. In addition, they can identify not only pedestrians and cars but also bicycles, motorcycles, and large vehicles such as trucks and busses. The FIR Camera Roadside Sensing System helps prevent accidents by communicating information about pedestrians and vehicles in blind spots using the smart V2I roadside units.
Autonomous Bus Demonstration
Kyocera also develops sensors and components to support autonomous driving technology, such as stereo cameras, millimeter-wave radar, and peripheral detection cameras. These technologies will be demonstrated in a 3D hologram of an autonomous bus equipped with Kyocera's sensors and components, as well as a vehicle control ECU jointly developed with Advanced Smart Mobility Co., Ltd.

Stereo Camera
Millimeter-Wave Radar
Driving Visibility Enhancement Technology

In addition to the above, Kyocera will display two new critical image technologies to improve driving visibility by reducing blind spots.
1. Driving Visibility Expansion System
Displays the most suitable view for the driver and shows the presence of pedestrians, including side- and rear-view angles, in a user-friendly way.
2. Optical Camouflage Technology4
Reduces blind spots by making dashboards and pillars appear transparent.
Driving Visibility Expansion System (Rendering)
Optical Camouflage Technology (Rendering)
*1 ITS: Intelligent Transport Systems
*2 V2I: Vehicle-to-Infrastructure
*3 FIR: Far Infrared
*4 Original optical camouflage technology developed in collaboration with Professor Masahiko Inami of the University of Tokyo Advanced Science and Technology Research Center.